WHY?
The time and cost to manually cover 100% of the regression and functional testing per cycle is prohibitive via manual methods. Automation gives the ability to attain that coverage in light of the time and cost equation in order to deliver the necessary quality.
WHAT?
GlobalNow automated testing solution focuses on providing the following capabilities:
Tool installation – Ranorex, Selenium and others
Testing Automation Framework
Managed client based or Cloud based testing environment
Business case and ROI development
HOW?
GlobalNow leverages a mix of technology tools, including open source and commercial packages to enable the software testing automation, depending on either the needs of the application or the client's budget. In addition, we can deploy the process in a cloud based environment if necessary.
OUTCOME / BENEFITS
Improved quality, reliability and performance of their systems and applications
Reduced total cost of application maintenance and enhancements
Improved time to market for products and systems by minimizing bugs and rework
Sustained, predictable and high quality development results
We Automate Testing
Application Focus: UI and API
Platforms : Desktop, web or mobile
Technologies:  .NET, Winforms, WPF, Java, SAP, HTML5, Flash, Flex, Silverlight, iOS, Android, Windows Apps (Native/Hybrid) and many more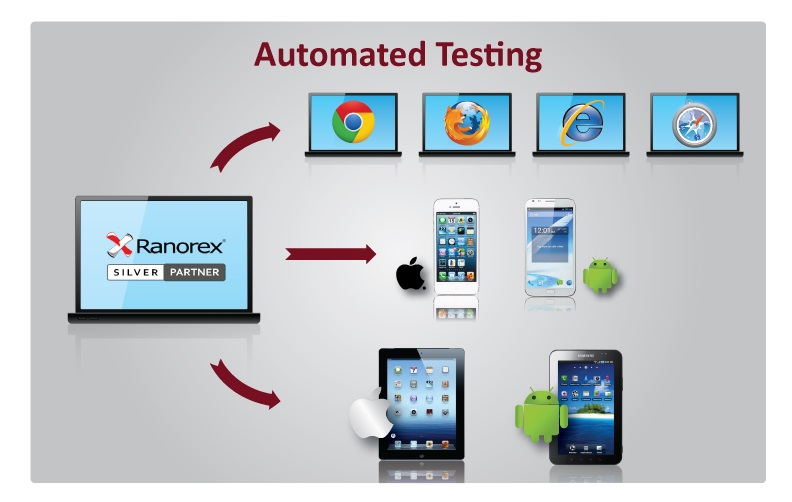 SOFTWARE TESTING AUTOMATION PROGRAM: VIDEO