Infrastructure Automation Software - CHEF
WHY?
GlobalNow is focused on improving the velocity of software delivery. We sought to incorporate an affordable infrastructure automation tool that provides the broadest possible platform (LINUX/ Windows/ Mac OS X) and infrastructure (Hosted/Cloud) coverage.
WHAT?
In addition to embedding Chef into our service offering, GlobalNow established a distributor arrangement with Chef to provide infrastructure automation technology to our clients. Additionally, we offer a POC as an introduction and first step to infrastructure automation in order to provide a valuable, ongoing quality component to the client's infrastructure management efforts
HOW?
By partnering with Chef, GlobalNow is able to offer one of the most elegant and sophisticated tools for infrastructure configuration management as well as provide the training, best practices and support services to enable our clients.
OUTCOME / BENEFITS
Automatically configure servers, databases, load balancers and more
Development and deployment velocity
Managed complexity of infrastructure and environments
Policy Adherence
Software Delivery pipline
High quality, repeatable deployment process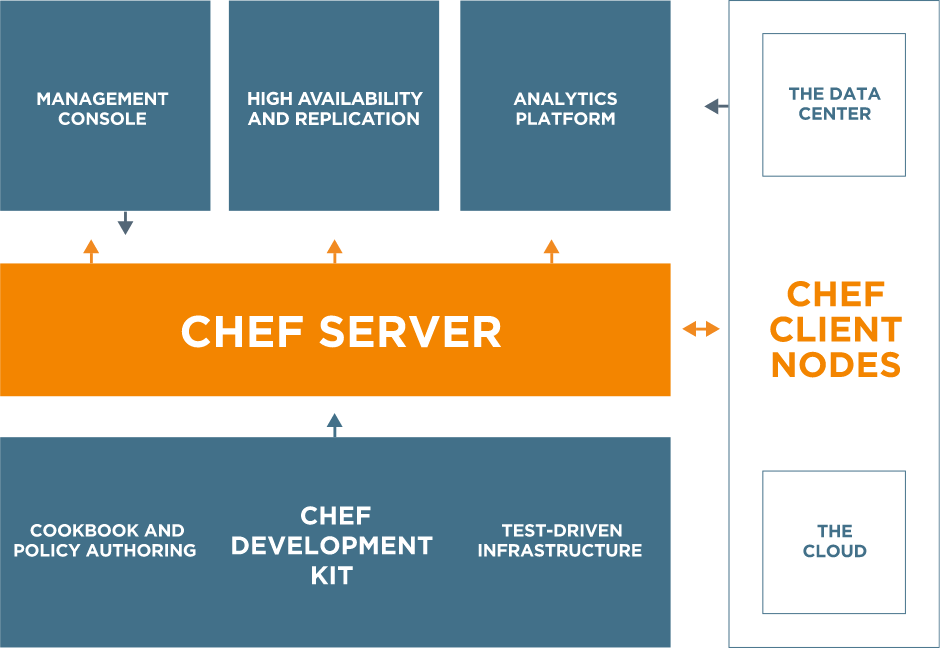 PARTNERSHIP
GlobalNow IT Services has partnered with Chef to enable Infrastructure Provisioning Automation through the use of their best in class Chef toolset.
Get access to Chef and get started automating your testing!
Yes, I Would Like To Get Access to Chef
A comprehensive infrastructure management tool with a simple, affordable license model
Hosted Chef Server
Cross Platform Management (LINUX, Windows, Mac OS X and more)
Searchable Blueprint of Your Infrastructure
Integration with major cloud providers  (EC2, Rackspace, Azure, Google and others)
Easily Manage Containers
and More!