GlobalNow IT Inc., a wholly owned subsidiary of GlobalNow Inc. founded in 2002, is a software development and software testing services company with headquarters in Dallas, Texas.
During its first twelve years, GlobalNow had the good fortune of being able to establish great relationships with worldwide IT firms, freelancers and employees; creating an ecosystem of trusted and talented resources. This resource pool expanded significantly over the last several years to meet demand from major projects, resulting in talented presence extended across the U.S., Europe, LATAM and Asia; and included the forming of our sister company – GlobalNow Costa Rica – located in San Jose Costa Rica.
The foremost focus of all of our team members is to provide clients with great customer service. This includes both the initial delivery of the solution as well as ongoing support and enhancements. We believe great customer service includes attributes such as project transparency, meeting commitments, being responsive to issues and flexibility to incorporate change. Building a relationship with our clients based on these values is ultimately what enables successful engagements.
GLOBALNOW TEAM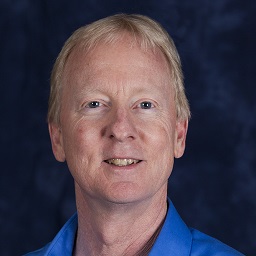 Bob Foster
Founder
Bob Foster is a business management expert who has applied his 25 years of experience helping both small and large companies grow revenue and increase market share. Prior to GlobalNow, Bob served in a variety of key positions for outsourcing and communication companies, including Vice President of Customer Service for ETGC, Senior Director for Vartec Communications, Director of Product Management and Strategic Alliances for ACS, and a number of Product Management and Operational positions for Verizon Communications.
Lisa Sullivan
Managing Director, Business Development
Lisa is a Senior Level Executive with a demonstrated history of success working in the Information Technology and Services Industry.  She has over 20 years' experience in Business Development, Customer Relationship Management (CRM), Team Building, Technical Recruiting, and General Management.  Prior to joining GlobalNow, Lisa was Managing Director for Meridian Technology Group where she successfully developed and managed a new office in Dallas Texas serving the national market.
Lisa enjoys building strong business partnerships based on trust, loyalty and a commitment to excellence. Lisa resides in Woodstock, Vermont, and in her spare time you will find her hiking, spending time with her family and enjoying other outdoor activities.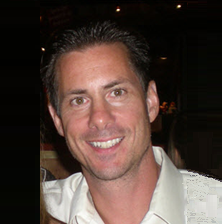 Jim Leichtenschlag
Solution Director
Jim is a senior executive with strong experience in Product Management, Operations and IT delivery; working in executive positions with such companies as Acceller, Fujitsu Consulting and General Electric. Jim has primary responsibility for the design and implementation of Software Development and Quality Assurance solutions for GlobalNow clients.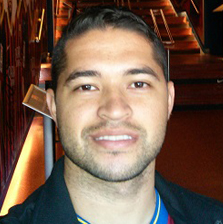 Alex Chaves
Q/A Manager
Alex leads the Globalnow test practice and QA design process; previously working in QA and
engineering positions for various companies, such as HP. Alex is a certified Scrum Master, and graduated from the Instituto Tecnologico de Costa Rica with a degree in Computer Engineering. He likes to play sports (especially football/soccer) in his spare time.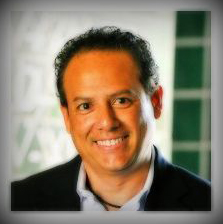 Jorge Varela
Global Project Director
A native of Belize, Jorge is an integrative thinker utilizing a multi-disciplinary background, technology expertise, broad cultural knowledge, and business leadership experience to research, rethink or design, develop, and deploy services to improve service quality and increase efficiency. Jorge is an experienced corporate level communicator and international project manager with emphasis in North and Latin America, the Caribbean, and select European countries.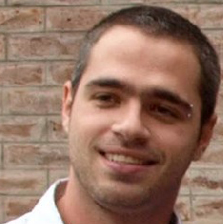 Mariano Regini
Project Manager
Mariano has been managing Digital Projects for the past 8 years. During that time he has had the opportunity to work with clients and partners such as: Gameloft, Sony, Coca Cola, Verizon, RIM, ESPN. Mariano graduated with a degee in social communication from Universidad de Buenos Aires.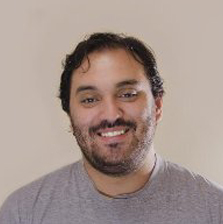 Rodolfo Cordero
Senior QA Engineer
Rodolfo is a software engineer and received a degree in software development from the Universidad Latina de Costa Rica. He has previous experience with the design, coding, and development of web based applications in different programing languages. He uses these skills to help ensure clients realize a high level of performance from automation testing and implementation of continuous integration. When not involved in technical work, he enjoys attending concerts and movies.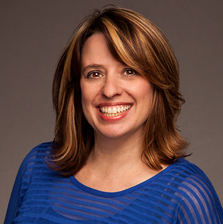 Kristina Witmer
Marketing and Positioning
Kristina has spent her career turning ground-breaking ideas into news-worthy achievements. With 17 years of agency-based experience in marketing, advertising and interactive media, Kristina focuses on developing integrated strategies designed to fuel client growth and improved ROI. She keeps her eye on the big picture, offering an approach to marketing and communications that's as targeted as it is comprehensive.