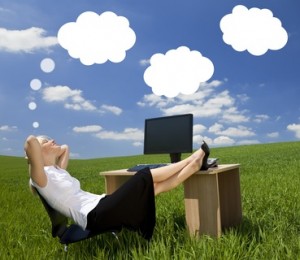 I like clouds. I always have. My mother use to always tell me "my head was in the clouds". I remember fondly those moments as a kid on a lazy summer afternoon lying on the cool grass and gazing up into the sky, imagining different characters created from the cloud formations…..dogs, cats, my wacky aunt with the crooked nose, etc.
Perhaps that is why I like the technology transformation to "the cloud". With Steve Jobs announcing earlier this month Apple's iCloud service; there seems no stopping this movement to using the cloud for both consumer and business needs. I just finished attending an informative Webinar from CRN on cloud computing (and Google cloud strategy), which pointed out that the Cloud market will hit $240 billion in 2020 (Forrester) and Cloud computing services is the top CIO priority in 2011 (Gartner).

SIGNUP NOW !
Get latest updates, exclusive Industry insights and deals.