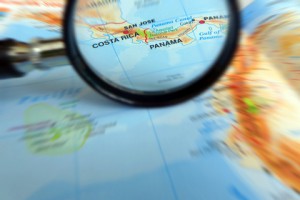 I greatly enjoyed the Nearshore Nexus 2015 conference held at the Alexandria center in New York last week.   It included great insight provided by our nearshore solution provider peers and clients of nearshore oriented solutions.
It seemed one of the common themes discussed by both clients and solution providers is the emphasis on creating "value" originated outsourcing arrangements; and the occasional frustration experienced by both parties when attempting to implement this type of relationship. Often customers want more value from their outsourcing relationships, but have a difficult time relinquishing the control that comes from a typical staffing arrangement in a way that will allow the flexibility necessary for a value based arrangement. We heard several times from the client presenters, that typical SLAs are just table stakes and not enough, and if providers can't meet the basics, they will not even be considered (or they will be replaced). In addition to the proven collaboration benefits of being nearshore, most parties said establishing and maintaining TRUST is one of key to a more successful values based engagement.

SIGNUP NOW !
Get latest updates, exclusive Industry insights and deals.