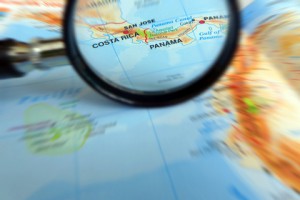 I greatly enjoyed the Nearshore Nexus 2015 conference held at the Alexandria center in New York last week.   It included great insight provided by our nearshore solution provider peers and clients of nearshore oriented solutions.
It seemed one of the common themes discussed by both clients and solution providers is the emphasis on creating "value" originated outsourcing arrangements; and the occasional frustration experienced by both parties when attempting to implement this type of relationship. Often customers want more value from their outsourcing relationships, but have a difficult time relinquishing the control that comes from a typical staffing arrangement in a way that will allow the flexibility necessary for a value based arrangement. We heard several times from the client presenters, that typical SLAs are just table stakes and not enough, and if providers can't meet the basics, they will not even be considered (or they will be replaced). In addition to the proven collaboration benefits of being nearshore, most parties said establishing and maintaining TRUST is one of key to a more successful values based engagement.
This entire discussion made me think about what a Value partnership really means. What is included?   What is the ideal behavior between the parties, how is it managed in such a way that this trustful relationship is created?
From my perspective, these are some of the possible techniques that a solution provider should implement to create a Trust based outsourcing "partnership":
Be transparent. Even if not recognized by the client as an issue, acknowledge gaps and weaknesses that may affect the client, and come with a plan to address. This not only improves performance, but also creates significant trust between the two parties.
Be a proactive adviser. The provider should be in a continuous improvement mode, suggesting tangible process improvements and ideas, using their own management expertise and experience to steer towards greater process improvements and efficiencies.
Maintain a team of innovators.   Encourage and allow the team members to bring technical tools, software and ideas to the table (such as automation and continuous integration), that will improve client performance.   Facilitate this – using a bottom up approach. Most technologist love new/better technology, and like to see it applied when appropriate. Let the client realize the benefits of bottom up innovation.
Implement appropriate best practice.   Similar to number 2, but focused on recognized best methods – such as DevOps; but in a way that fits the client culture and operating environment.
Of course for these techniques to work effectively, the client side should embrace and at least allow the collective teams to experiment with some of these methods.   By working together, trust will develop, performance will increase to its optimal potential and the relationship will flourish.