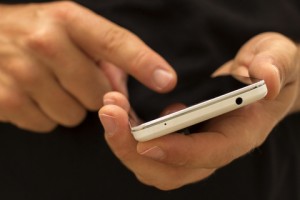 Mobile technology is just the latest part of the computer gaming industry's relatively rapid evolution. Early computers were too slow for data needed for realistic images, sound and special effects. Now, fast smartphones and other mobile devices are chipping away at the market share. Can developers develop fast enough? Can testers keep up? What are the biggest challenges?
We know that 67% of U.S. households play video games and 40% of all gamers are females, numbers that grow by the day. So, how will the gaming fervor impact software testing for mobile apps?
The competition in the mobile apps market is stiff and more apps and games are flooding into the already teeming industry. It's more important than ever that every aspect of the app/game is tested before releasing to the market. Users are savvier than ever and expect a quality user experience regardless of which device they're using. Think of it like this. If an app is released in the market with potential bugs, the users who download it will simply uninstall it when they find the app is not up to their high standard. They might also leave negative feedback about the app nobody needs negative feedback.
Challenges for Developers
No matter which media platform you're developing gaming apps for – mobile, web, or console — quality is important. Here are a few common challenges shared by all game developers:
Are you supporting multi-player features?
Are accurate authenticity challenges in place?
Is social integration covered?
Are you geared up for heavy concurrent load capability?
Is consistent performance across all hardware/software combinations in place?
Can you ensure a perfect launch because testing parameters are covered?
Challenges for Testers
Be sure to use software testing that covers the span of the app life cycle.
Functional Testing – Do your apps work in the hands of your users?
Usability Testing – Are your apps as intuitive to your users as you think they are?
Localization Testing – Are your apps culturally appropriate?
Load Testing – Can your apps handle real world pressures?
Security Testing – Do your apps protect your users' data?
Regression Testing – Does the older programming still work with the new changes?
Automated Testing – Are you taking advantage of time and money savings using automated testing tools?
With mobile growth expected to drive the gaming market on a global scale, forecasters are predicting $86.1 billion market by 2016, fortifying job security for app developers and testers with mountains of work ahead.