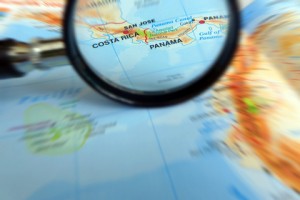 I wanted to share a recent development regarding GlobalNow.
GlobalNow Inc., a provider of IT Software and Services, recently opened an affiliate company in San Jose Costa Rica. This division of GlobalNow with primary location in Curridabat (a neighborhood within San Jose) will focus on providing reliable and affordable talent in the areas of web development, quality assurance, user experience testing, and digital animation services.
GlobalNow has successfully engaged talent through partners, freelancers and employees from the United States and a variety of global locations to meet client requirements. So why open a division in Costa Rica?
Costa Rica is historically a highly stable Latin American country, with a strong reputation for ethical business practices and respect for commercial law; with an educated and concentrated talent pool in and around the San Jose area; supported by over five universities with technology oriented curriculums.
As part of our operational strategy in Costa Rica, we have aligned with a Curridabat based boutique IT company (Intelligent Sense) founded by a team of university professors and former graduate students; who maintain strong relationships with key universities (see note below) in support of ongoing curriculum development and student development. With this partner as part of our expanded team, we see a compelling opportunity to deliver affordable talent from our Curridabat location – through unique recruiting access to the highest quality graduates/students from a network of highly regarded university programs. GlobalNow Costa Rica will provide both junior and senior skilled resources, in the areas of design, IT programming and testing. This talent pool will help GlobalNow to execute its long term business strategy in the creation of consistent and reliable "centers of excellence"; with the ability to serve a variety of global markets.
Note: Below are 5 of the primary universities for which relationships are established:
TEC – Institute of Technology of Costa Rica – recognized as the number 1 technology university in Costa Rica, providing degrees in Computer Science, Electronic Engineering, BioTechnology, Production Engineering, Industrial Engineering and more.
University Cenfotec – private school with emphasis in Software Engineering and Web Development, with unique curriculum that promotes collaboration and teaming, not just technical skills.
University of VERITAS – a leading graphic arts school providing degrees with emphasis on digital animation solutions, wining global awards for student product.
National University and Costa Rica University – public schools with emphasis on Computer Engineering degrees.
https://globalnowit.com/wp-content/uploads/2017/11/GNLogo_ITServices-300x81-300x81.jpg
0
0
globalnowit
https://globalnowit.com/wp-content/uploads/2017/11/GNLogo_ITServices-300x81-300x81.jpg
globalnowit
2013-10-09 14:03:20
2017-12-13 08:53:37
GlobalNow Costa Rica Is Open For Business