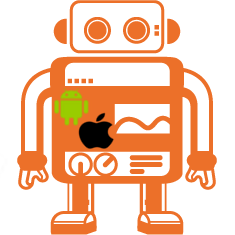 We often hear how innovation is now one of the key considerations to building and maintaining a successful business.   I don't consider myself very creative, especially when it comes to designing and developing technical solutions.  So, it's always rewarding (and impressive to me) when I see our team members innovate for their clients – taking an idea (based on need) through to developing a tangible solution, that generates actual tangible results. There is no doubt that necessity is still the mother of invention.

We have two recent examples from our QA team.  Alex Chaves – our Nearshore QA manager and Senior QA Engineer, created a simple but effective application that allows our clients to get a "jump start" on automation.  We're calling it our QA Accelerator for the time being.   Alex recognized that many Selenium QA projects require similar activities to establish the framework, which resulted in time and material cost for our clients.  Alex built the tool, and recently applied it to one of his client's environments.   The reaction from the client CIO was – "Wow, I can't believe we actually saw automation results so quickly! Outstanding".
As we know, that type of client feedback is worth its weight in gold.
Meanwhile, one of our other Senior Automation Engineers, Daniel Guzman, was faced with designing and implementing a framework for a client using NodeJS for a Mobile automation project.   This was not only something new for Daniel, but there seemed to be a lack of examples of third party solutions to draw from.   Consequently, Daniel developed a solution that he knew would not only perform well, but be repeatable and work for future clients.  He integrated WebdriverIO and Sauce Labs in NodeJS.  You can see his blog entry describing his experience here.    In turn, we now have another standard framework that can help our clients save time and money by applying automation across mobile and web platform requirements.
Thanks Alex and Daniel, for giving us tangible examples of innovation and creativity.
Feel free to contact us at info@globalnowinc.com if you would like to learn more about the above tools.