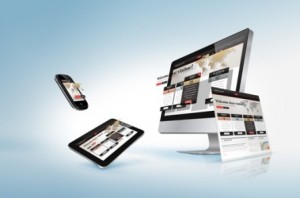 In the retail world, Omni-channel marketing and sales integrates the shopping, purchase and fulfillment experience for a consumer, managing all consumer ingress across the various endpoints to provide a seamless shopping and acquisition experience. But when applied to the entertainment market, fulfillment (getting the physical product to the consumer), is replaced by content consumption, which we discovered is a different type of problem to solve.
For example: You see the commercials where a person is walking through their home and as they move from room to room they are swapping devices to continue watching their program, picking up right where they left off from the last device. This is a big component of satisfying an Omni-channel user experience for video consumption.
As you can imagine, there are many complexities to delivering this experience. For some, an additional challenge is that the content is distributed across self-managed, partner and even competitor managed content farms. And the solution needs to make that reality completely invisible to the consumer.
A flexible media/content management system (CMS) is one core element that enables this kind of experience. The CMS supports the shopping, purchase and fulfillment, providing standard product information as well as detailed international viewing rights, access location definition, endpoint definition and delivery feed management.
Endpoint definition and delivery feed determine the supported devices. The delivery feed often requires developing a SMART integration layer to each endpoint, such as ROKU, Chromecast, XBOX, and PlayStation as well as custom video players for mobile and web – along with integration to a partner service such as HULU. These are some of the basic building blocks to enable the Omni-channel entertainment experience as described above.
At GlobalNow, we have worked with clients to architect and deliver this level of sophistication in order to address the complex nature of an Omni-channel entertainment experience. You can see more specifics in this previous summary from Marco Ryan – one our outstanding software engineers that makes this happen.
Jim Leichtenshlag
Practice Leader – GlobalNow IT