Providing Reliable Software Development and Technical Services
GlobalNow is a provider of reliable global resource teams that solve business problems. Our teams integrate operations at the appropriate level for each of our clients, using our best practice management tools and procedures to provide superior service in the areas of: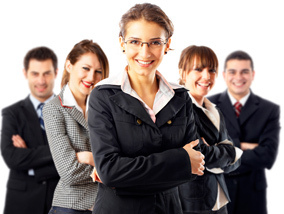 Software Development
Our software development team uses a combination of proven methods and experienced global talent, ensuring we apply the right combination of resources to meet client needs. Our skills in design, development, testing and support help ensure our client realizes maximum benefit from their web investment. Specific skills include responsive design, HTML5 development, video player development, .NET framework development, multiple CMS expertise, PHP, CSS3, back end integration, and mobile application development. Please click here to see how our software development team will help you reduce cost, improve customer satisfaction and increase revenue opportunities.
Software Testing
GlobalNow's Software Testing Service focuses on the testing of applications and products by providing best in class, end to end, cost effective software testing services using a resource team from global locations – including our software testing center located in San Jose, Costa Rica. Please click here to see how our software testing team will help you reduce cost, improve time to market and increase quality levels for your critical software applications.