Agile Software Development through Global IT Teams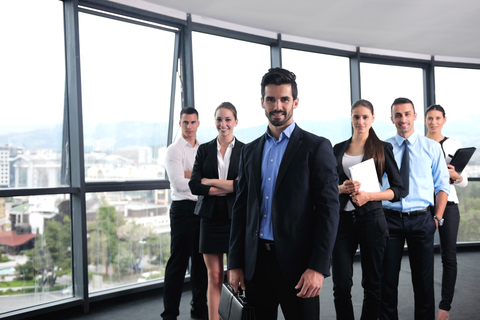 To improve quality, reduce cost and improve speed to market, companies across all industries are implementing an agile approach for product and system delivery.
Adapting an effective agile philosophy is even more important as clients must deliver solutions across multiple platforms and media channels. Although this multi-platform landscape is most obvious within specific industry trends – (such as Retail's emphasis on "omni-channel" and the Entertainment industry's emphasis on mutli-media content delivery), it is now necessary for all verticals to support internal and external customers using mobile and tablet devices. Deploying this technology in a rapid and high quality fashion is a differentiating contribution to customer success.
Our DevOPs Methods and Techniques
An extension of this approach is being reinforced to a greater degree through the implementation of a "DevOps" framework. GlobalNow is uniquely positioned to fulfill the promise of Agile/DevOps. Operating both a software development and software testing practice allows us to fully implement the key concepts of DevOps as needed based on client requirements. Our focus of enabling quality oriented solutions supported through automation tools for both developers and testers promotes the delivery of tangible results.
The above methodology is reinforced by our highly skilled multi-platform development expert teams located in the U.S. and our Near Shore resource centers (including our sister company GlobalNow Costa Rica). This ensures that we apply the right combination of affordable resources and methods to meet client needs.
Our skills in design, development, testing and support help ensure that our client realizes maximum benefit from their cross platform investments, including areas such as:
Dynamic B2B and B2C Portal
Custom VIDEO players, advanced HTML5 and CSS3 based websites
Web language systems – HTML5, CSS3, Java Script, Java, .Net, C#, PHP, Linux, others
Graphic Design and system optimization
Mobile and Tablet Development (iPhone and Android)
Leading CMS based solutions – Joomla, WordPress, DotNetNuke, Ruby, others
We use a managed team approach that complements the devops techniques with a proven program management methodology to help ensure milestone completion. Depending on client needs, these methods include, resource management, budget forecasting and real time spend management, task management and assignment as well as capacity planning and management.
Contact us to learn more about how we can help you generate more revenue by transforming your customer's web experience.