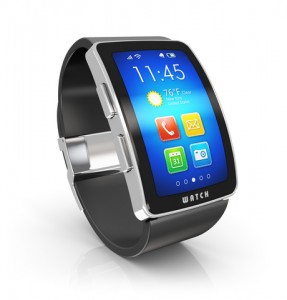 It's new and trendy, cool and seemingly falling from the sky with daily innovations. And what's needed most in the wearable technology space – standards and synchronicity — not a fragmentation of concepts and cohesive ideas. But let's not forget another kind of fragmentation – what developers and testers are facing to ensure a flawless user experience. After all, users are more in-the-know than ever and have high expectations when it comes to their digital devices.
Mobile tech fragmentation is a big challenge for mobile application development and testing. It basically occurs when some mobile users are running older versions of an operating system, while other users are running newer versions. It is the inability of mobile applications to "write once and run anywhere."
First dimension fragmentation was introduced in applications world by file systems fragmentation, internal and external data and memory fragmentation and different browser configurations. Mobile devices added a second dimension to fragmentation and wearable devices are adding a new third dimension of fragmentation to applications. Maintaining a high level of quality and performance for mobile applications is a challenge to developers and testers. The fragmentation matrix cannot be ignored without slowing down the adoption of wearable applications and hence, time to market.
Google's mobile operating system powers hundreds of different handsets with dozens of different screen resolutions. It is known for its fragmentation. Google updates the Android operating system annually, but as of early this year, one out of every five Android devices still ran Gingerbread, a three-year-old version of the operating system.
That fragmentation helps to explain why, despite dominating in market share, developers prefer Apples' iOS. And, as Apple and Google forge ahead into wearable technology, the rift between the mobile biomes will, no doubt, expand.
Wearable computing devices are popping up in a variety of gadgets, from smart earbuds to digital glasses, but for the time being, the wrist seems to have emerged as the main attraction. Just this month, Google announced plans to kick off its Android Wear initiative with three smartwatches at Google I/O. Samsung, LG, and Motorola work with Google services and owners' of Android devices to provide useful functions.
While targeted largely for consumers, there are potential benefits for wearables in the world of enterprise, such as replacing neck lanyards, timecards and, yes, even emails. When businesses decide to implement wearables into the workplace, it stands to reason they will need to also implement a wearable device policy.
Fragmentation is a problem on many levels. Will there be an Android of wearable tech, or an iOS, or a Windows, to unify the concept? Can we have variety and choices and still have a common goal? When you have 100 devices that all do their own thing and don't work with each other's software, what do you have?
Wearable technology as it exists right now.
https://globalnowit.com/wp-content/uploads/2017/11/GNLogo_ITServices-300x81-300x81.jpg
0
0
globalnowit
https://globalnowit.com/wp-content/uploads/2017/11/GNLogo_ITServices-300x81-300x81.jpg
globalnowit
2014-06-28 16:47:55
2017-12-13 08:43:24
Wearable Technology's Challenge: Fragmentation