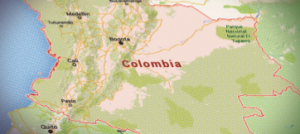 We were fortunate enough to attend the ProColombia "Bring IT On" event this past week in Toronto; listening to great speakers and it was a wonderful opportunity to meet other tech companies from Colombia, Canada and United States. After opening a Globalnow affiliate in Colombia this year (GlobalNow Colombia S.A.S), we often receive this question from our associates and clients: "Why Colombia?"   From my perspective there are two primary reasons: 1. Economics and 2. Culture.
Regarding economics, below are some of the facts that make Colombia appealing for doing business in some fashion (the source for this information is from ProColombia and notes from the event):
The Colombian government initiated an Information and Technology plan in 2010, with a strong focus on education and maximizing the use of the internet/technology. In addition, significant tax incentives and other subsidies offered by the Colombian government for business assistance – with free trade agreements in place for major markets including the U.S. and Canada
A key goal from the program was/is to reduce poverty through more employment, creating a highly competitive and thriving society. The program has seen great success, as can be seen from some of these results:
GDP growth over last ten years averages 4.5 percent – with Colombia now having the third largest GDP in LATAM behind Brazil and Mexico
Large penetration of broadband internet (via fiber) across the country – plus 10 submarine cables supporting international traffic
Recognized to have the lowest operating cost in LATAM among the major markets
Large educated population with excellent bilingual technical talent
Middle class has doubled, poverty has been cut in half
342,000 college graduates from IT related careers between 2001 and 2013. 75,000 students are expected to join IT related careers between 2014 and 2018
The second reason, and in my opinion equally important, is the Colombian culture that makes it so attractive to work with Colombian companies and talent. From our experience, the creativity, work ethic and IT aptitude of our Colombian partners and employees makes for an energetic and productive working environment. This plus their government's strong investment in higher education and support for a competitive business climate, has allowed our Colombia presence to be an important strategic component as we grow our own NearShore offerings and solution teams.
By:  Bob Foster – GlobalNow
https://globalnowit.com/wp-content/uploads/2017/11/GNLogo_ITServices-300x81-300x81.jpg
0
0
globalnowit
https://globalnowit.com/wp-content/uploads/2017/11/GNLogo_ITServices-300x81-300x81.jpg
globalnowit
2015-11-01 16:20:36
2017-12-13 08:15:49
Why Colombia?