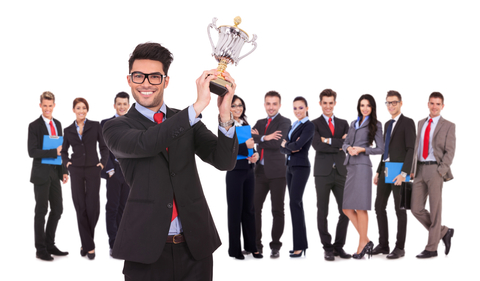 With the Olympics in full swing and the best of the best competing for the gold, it draws our attention to the universality of winning. After all, everyone loves a winner. It's something most people strive to achieve on many levels throughout a lifetime. But what does it actually take to cross the finish line first, to be number one, to break a record and set new benchmarks of excellence?
In business, as in Olympic competition, it's a combination of finely honed skills, dedicated hours of preparation and the dogged commitment to be the best that declares the winner.
No one person or thing creates an environment of winning. That can only be achieved through collaboration and interaction. The team can achieve more than an individual and the well-defined process results in smoother interaction and increased productivity.
In software development, teams of skilled collaborators will affect the successful outcome of developing a top tier software solution, especially if respect for one another's skills and contributions is a key consideration.
So what do you look for when putting together a software development team of Olympic scale?
Strategy & Planning – This is easy to spot with your first conversation. Do they ask questions? Do they offer advice? Or do they simply take your scope as suggested and begin estimating?
Project Management – Who will be your lead and what projects have they worked on in the past? What techniques do they use? Don't assume it's the person you are dealing with during the estimation and approval process.
Information Architecture/User Interface – Ask to see examples of other design documents, site maps, etc. You'd be surprised how many people overlook all or part of this process.
Graphic Design – Do they have skills in web design and user experience development? It makes a difference.
Technology – What platforms are they recommending and why does it fit your need?
Today, more than ever, having an exceptional portal, site or business application that offers a compelling user experience is critical to success. New technologies make it easier to meet these demands and provide exciting features to capture audiences and captivate customers. It's possible to build large and complex HTML5-based B2C sites, with high performance custom video players for streaming entertainment content across multiple browsers and platforms – and much more — if you partner with the right team.
Skills, talent and performance are important in any game, but without collaboration it's a harder climb and a longer race. Finding a software development team with the best of both – skills and teamwork – makes all the difference in whether you win gold, bronze or not at all.