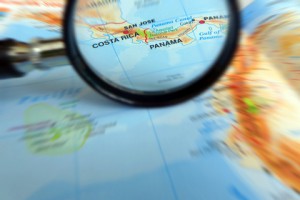 I was unable to attend this year's Nearshore Americas Nexus event recently held in San Francisco, but I had a chance to watch a very informative presentation from former President of Costa Rica, Laura Chinchilla, titled "Costa Rica wants to export talent, not people". You can see it here on the Nearshore Americas site . It is great insight from the former President, regarding Costa Rica specifically and LATAM's overall economic situation and position as a provider of innovative talent.  Of course, this is of special interest to GlobalNow, since we provide IT development and QA services from our Colombia and Costa Rica affiliates, but I believe President's Chinchilla speech provides a possible road map on how societies can evolve to a high level of economic success.

My key takeaways from President Chinchilla's presentation include:
Costa Rica's success is not accidental. The government has made important CHOICES that has propelled Costa Rica as thriving democracy and leader in the services industry
Strong support for the rule of law, security, public health, foreign direct investment, free trade and renewable energy (100 percent of Costa Rica energy consumed is now from renewable resources) has been critical to Costa Rica's long time economic success. But, probably the most important choice was Costa Rica's long time commitment to invest in the education of their citizens.  This includes ensuring free public education across the majority of the population, but also mechanisms for higher education such as scholarships for Master's and PHDs in high tech
Due to the above, Costa Rica has transformed from an economy dominated by the agriculture industry to a service/high tech product economy that is now driving growth (from 6 service companies in 2000 to 139 in 2015). Costa Rica is now being seen as a gateway to the Americas by many in Europe, Asia and North America.
One of Costa Rica tag lines is "We are a people that love people".  I believe this attitude manifests itself in a real and tangible fashion, as I see the spirit of teamwork and comradery from both our Costa Rica and Colombian teams.  These resources are committed to technical excellence, but they are just as committed to results and project success, through close collaboration and team work.
Every country is different, with its own set of societal issues and challenges.  But I believe Costa Rica's transformation is worthy of review, for it can give us important insights on the choices that can be made to drive economic success and society stability.
Bob